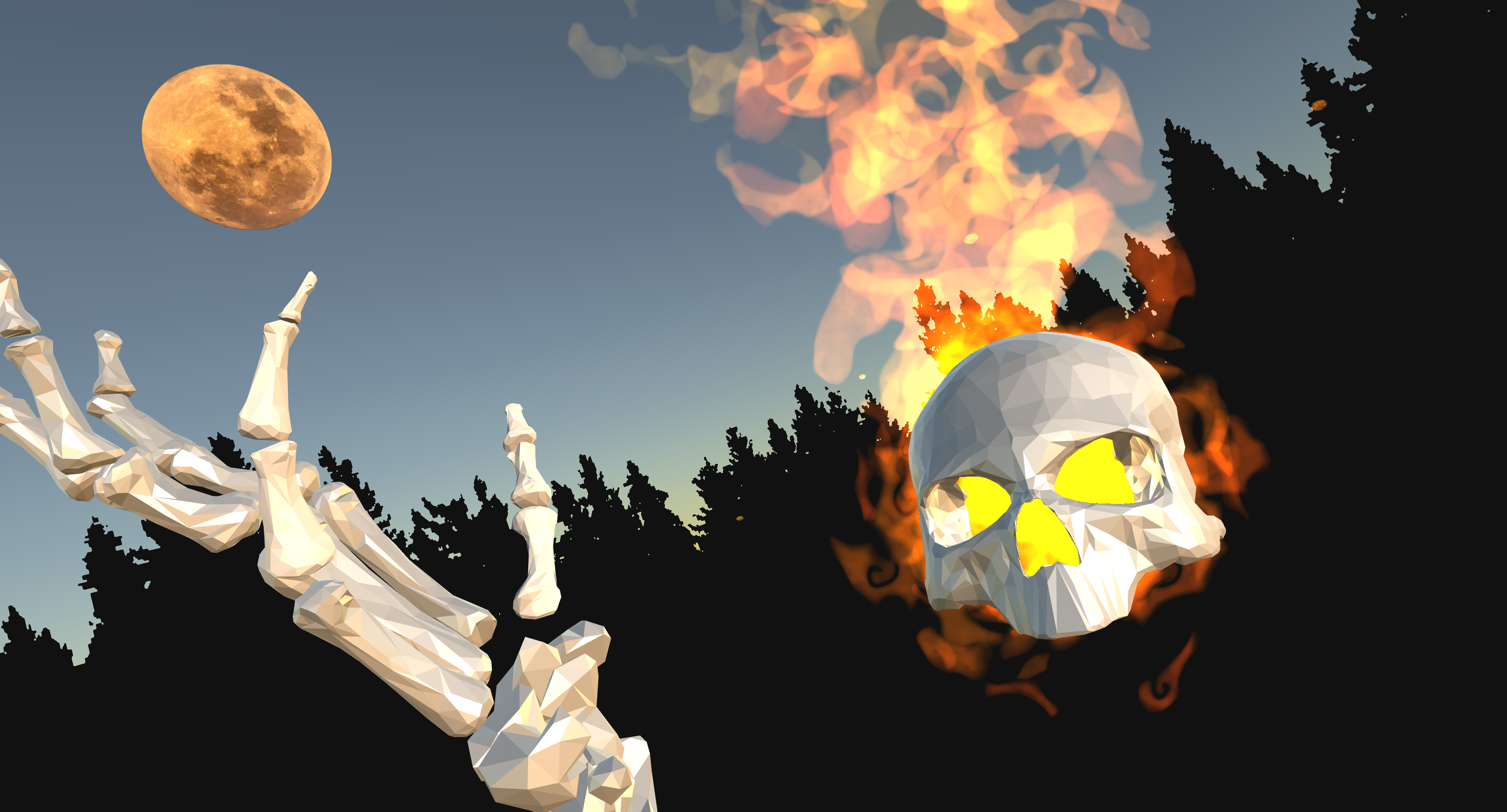 Spooky VR Selfie
A downloadable game for Windows
Take skeletal "selfies" in VR with Leap Motion controls.

- Change your head flame style
- Set up the shot
- Save the image as a PNG to your hard drive (they will appear in the main folder of the application).
You can grab the phone and place it anywhere around you. Grab the UI using the handle on its side to move it around as well.
WARNING: This is a super niche experiment built over three nights. It requires a VR headset and Leap Motion device. I have only tested it with a Windows Mixed Reality headset so far.