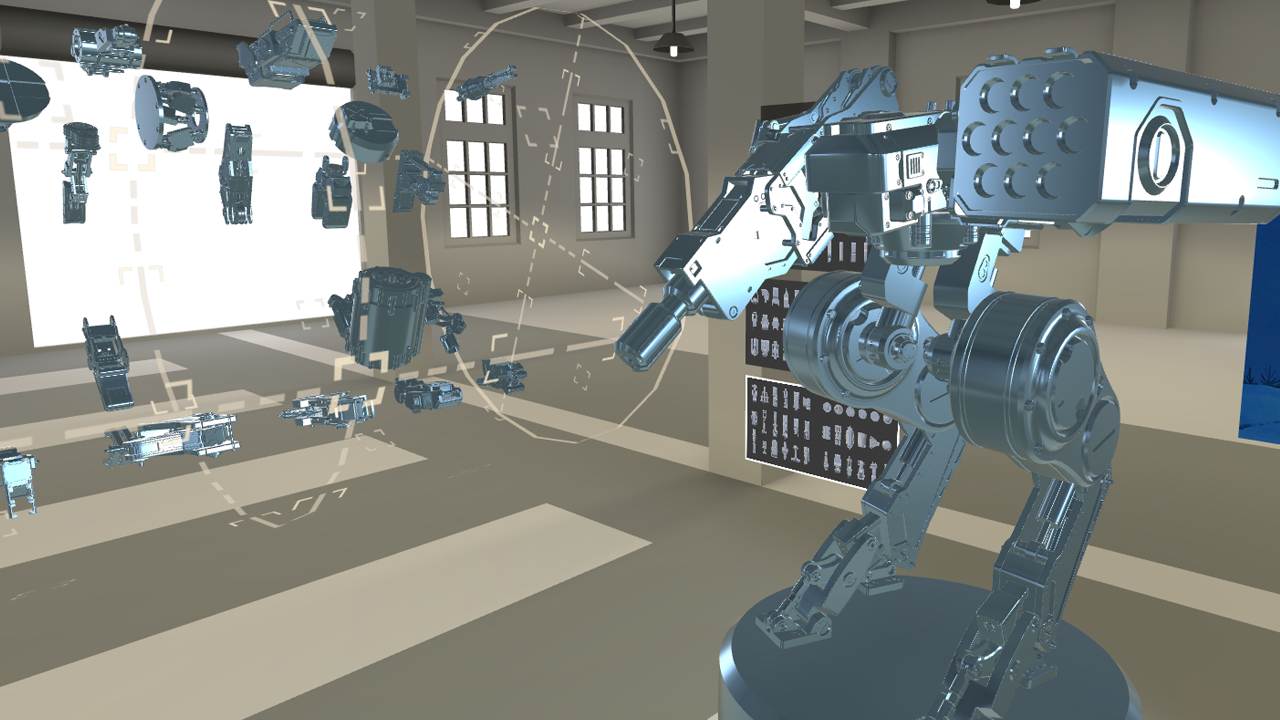 KitBashVR
A downloadable project for Windows
Inspired by Andrew Averkin's free kitbashing kit I decided to see how fun it would be to put together mechanical sculptures in virtual reality. It turns out to be quite fun, so I am sharing my experiments with you.
Build from three racks of parts (108 total). Re-size, duplicate, and place the parts wherever you would like, deleting any that you don't need. When you are happy with the finished model, take some photos of your creation using the in-app camera. These will be saved as PNG files for you to find inside the application folder.
Install instructions
Due to the high polygon count of the kitbash components this application will require a fairly powerful PC.
I know for certain that it will work on a Windows 10 PC with a Mixed Reality headset. Since it was developed in Unity with the latest Steam VR components it will probably work on an Oculus Rift or a Vive as well. That is untested so far though.