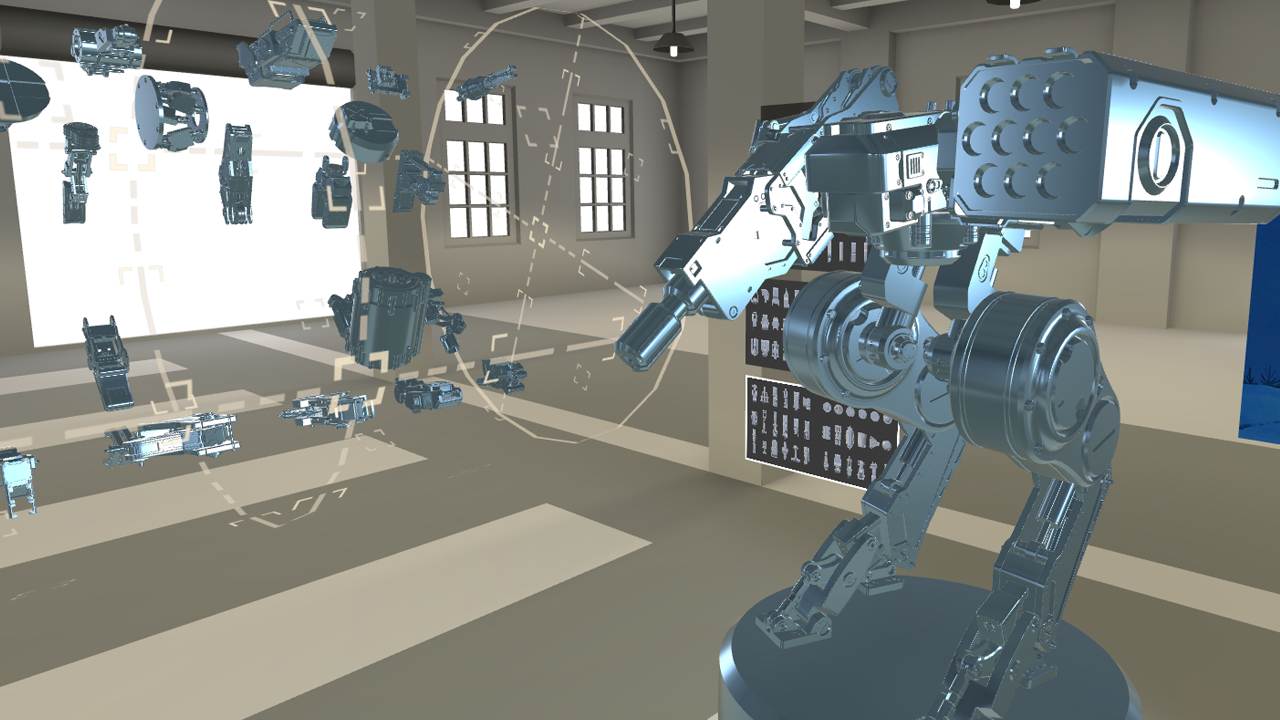 KitBashVR
Feedback notes from Alpha 0.1
---
High priority issues from user tests:
Text needs to be legible from any direction.
Make exit button option more obvious.
Recommendations from users:
Allow full locomotion using analog sticks (in addition to teleport).
Allow snap turn.
For the resize and duplicate boxes, have them activated by pressing a button on the controller.
For lazy people add the ability to point at a part and pick it up regardless of your distance from it (have a line extend from the motion controller, button activated, for pickup).
Eventually would be neat to add gravity, like once you're done press a button and everything goes all rag doll, I realize that's probably impossible without having objects tethered together though.
Color and texture options for parts would be neat (think a tilt brush like interface for applying them)
For the delete box, increase size for when deletion occurs (ex anywhere up to a foot around the whole box), but adding the pointer to pick up and place items would solve this too.