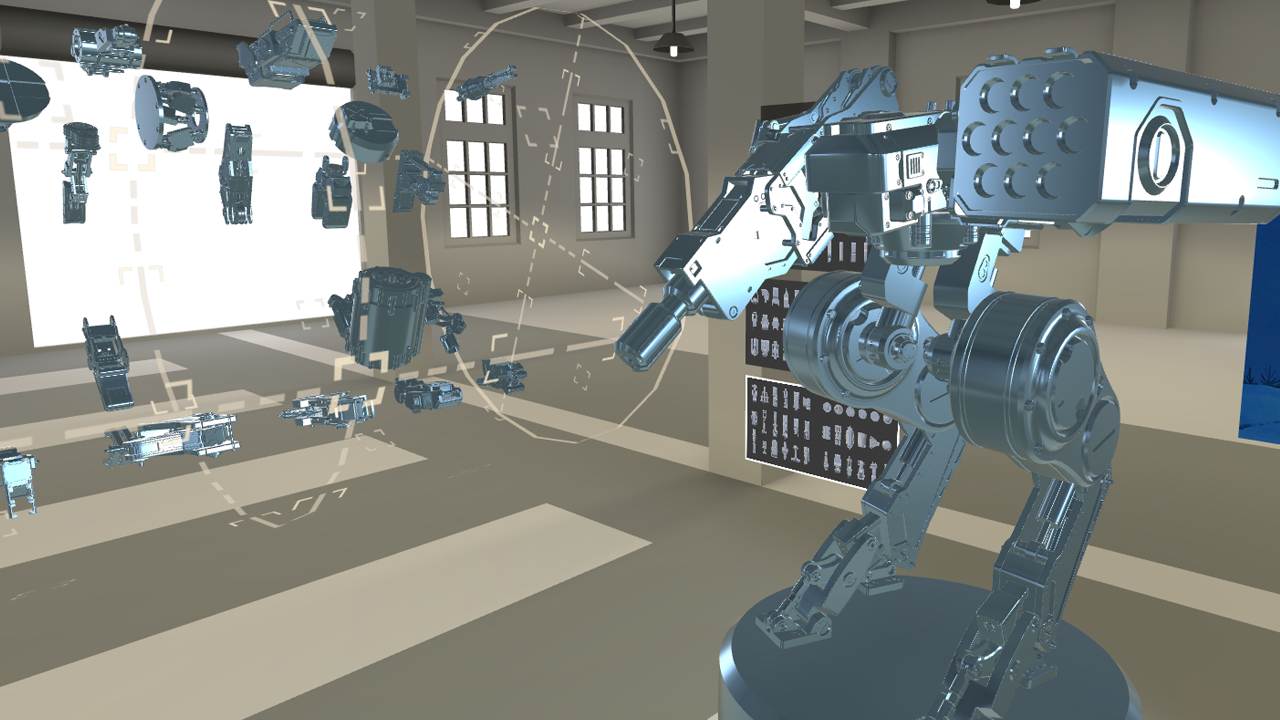 KitBashVR
Initial feature set is in place. Part selection, duplication, deletion, re-sizing, custom reference image, and in-app photography are all working.
Next on the list:
Save state!
Ability for the user to move the Duplication and Scale tools wherever they would like in the scene.
User-selected paint/materials for parts.
Part regeneration on the racks (so that duplication is not needed as much and so the racks don't look so empty when parts are removed).
Longer term:
Eventually I would like to include OBJ export of the assembled model, but that may take some time.
Lower polygon count parts would be ideal, but thanks to box colliders and no real time shadows I am still running at above 100 fps even with those unreasonably greebly pieces so that will be a task for a later optimization pass.
Files
KitBashVR_Alpha0.1.zip
194 MB
Nov 18, 2018